About Us
knitwear GREEN MAPLE co., ltd
Founded in 2002, Green Maple Co., LTD is a privately-owned, fully accredited and located in Tan Phu District, Ho Chi Minh City, Vietnam which specializing in garment industry.
Currently, our factories employ over 500 highly - skilled workers with annual production capacity nearly 3.5 million pieces (knit and woven items).
We are very proud of our long-term relationships with variety group of customers such as Walmart, Costco, Ascena/ Maurices - Dressbarn (ID # A1494), Cato, Belk, Ross, Nordstrom, etc... Our main export markets are United State (80%), Canada (10%), Mexico and Japan (10%).
Our capabilities
Factories: located in Tan Phu District, Ho Chi Minh City, only 20 kilometers from Ho Chi Minh City's main ports
Production lines: Currently, 14 lines with 22-25 workers/ lines (knit and woven items).
Employees: 520 workers at the moment.
Machineries: 757 Product categories: Knit and woven tops/ Bottoms.
Major customers: Walmart, Costco, Ascena/ Maurices, Dressbarn, Cato, Levi's, Belk, Ross, Nordstrom and many others.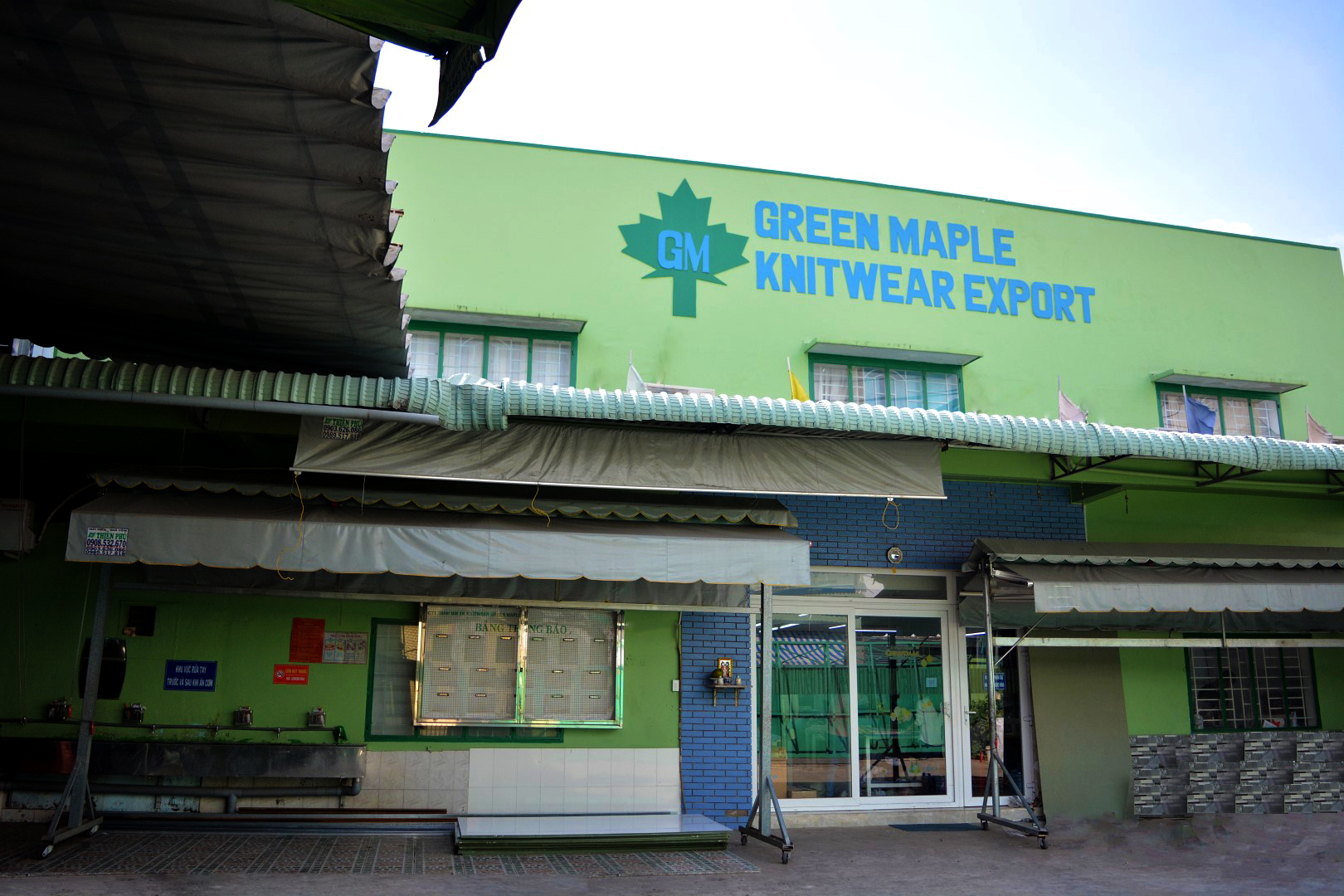 Mission
Producing high quality garments, delivered on time with competitive prices.

1. Customer oriented approach

When making policy and strategies, GM always focuses on our customer's interests and requirements.

2. Social Responsibility

As a role model of a leading affirm in Vietnam, GM not only focuses on our business objectives but also actively asserts its leadership in improving the social living standard and development for our workers and the community.

3. Innovation and Quality

The core factor of innovation is to produce the most suitable designs, materials, equipment improvement and manufacturing systems using the latest technology available. GM always sets the standard which is to meet and exceed our customers requirements.

4. Responsibility to the employee

Creating a healthy, safe and fulling environment in which our employees can achieve their personal potential.

5. Flexibility and Eciency

GM's manufacturing and management systems are created to be ecient and operate with the utmost fexibility to satisfy the market demand for fashion apparel and the standards required.
Business information
Company name:
KNITWEAR GREEN MAPLE EXPORT GARMENT COMPANY LIMITED
Name:
KNITWEAR GREEN MAPLE CO., LTD
Address:
133/28 Hoa Binh Street, Hiep Tan Ward, Tan Phu District, Ho Chi Minh City, Vietnam.
Phone:
(+84 28) 3961 3519
Email:
minh.bach@greenmaple.vn
Director:
Mr. Bach Quang Minh
Career:
Apparel - Companies, Men's and women's fashion